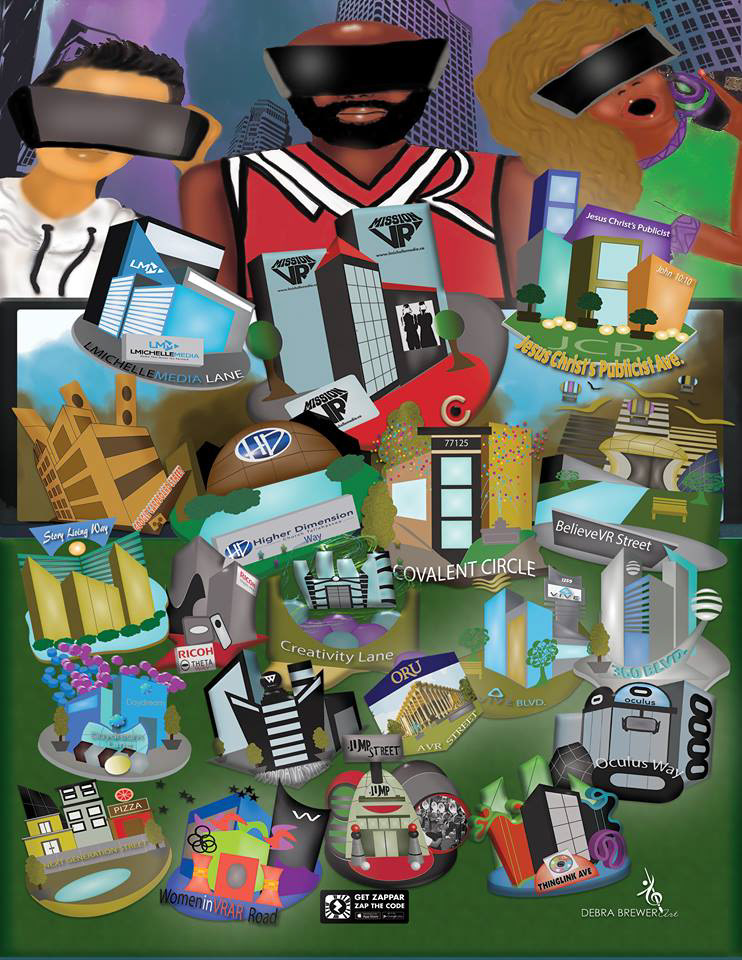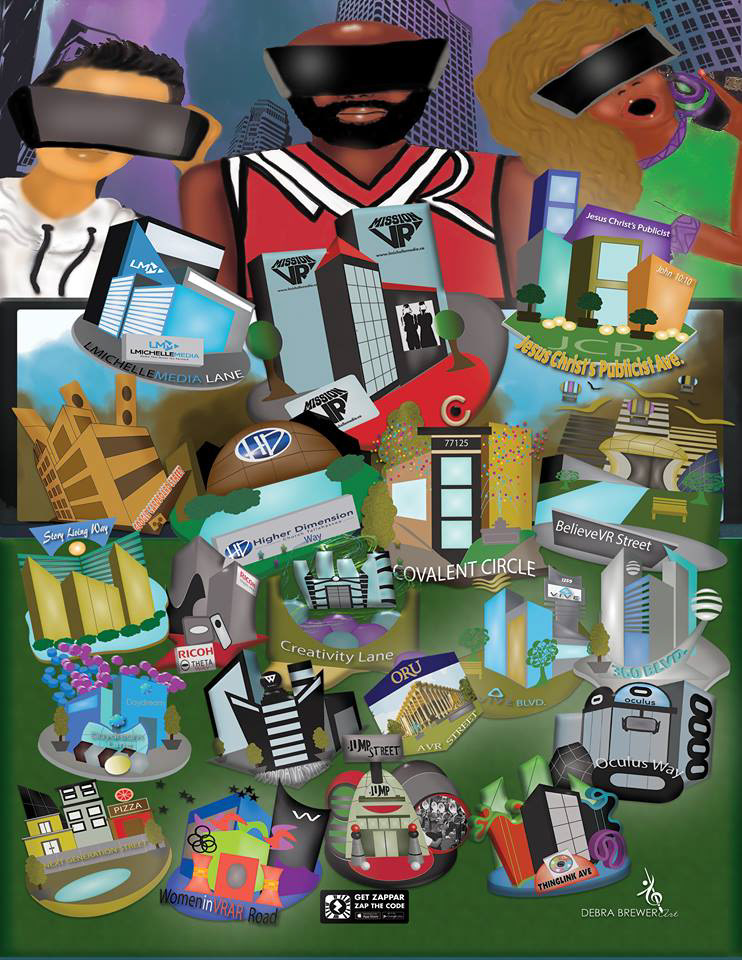 Mission VR City was created for a client : LMichelleMedia.com
The concept of the Mission VR City was to capture the company's journey in the VR/AR industry.  LMichellemedia has Mission VR and Believe VR that is being developed bringing faith based and business and lifestyles documentary and more.  LMichelle Media was recently recognized at the 2018 Harlem Film Festival for the Jump/FAMU documentary.
To take this project to another level we added a Zappar code on the picture.  Go to your Play store on your phone and download zappar app, then zapp the code and take a look around to hear about the journey, visit the Jump/FAMU film and more.